Eva Margot Kant, LCSW-R is a requested speaker, educator and clinician in private practice (sex/psychotherapist). She is a compassionate and skilled professional, experienced in helping individuals, couples and groups address challenging and frequently life changing issues.
She is the creator of the nationally acclaimed workshops, "The Holy Trilogy of Sex", and "Sex Takes Two But Starts With You" (and author of the upcoming book of the same name), among others.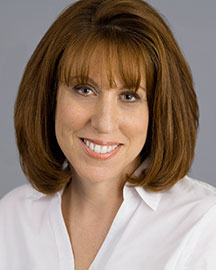 Through her workshops and private practice, Ms. Kant helps men and women deepen their self-esteem, navigate life's transitions, address fears and questions about chronic illness, sexuality and sensuality and more, while developing deeper connections and building that bridge to intimacy that so many individuals struggle to achieve and maintain.
Ms. Kant works with individuals, couples and groups who are able-bodied as well as those challenged by chronic illness and/or disabilities of varying nature.
She has held positions as a medical social worker at several of New York City's leading medical institutions and served as a Living Donor Advocate for the St. Luke's-Roosevelt Hospital Kidney Transplant Program. In response to her experiences with patients and medical professionals, Ms. Kant has developed training programs and workshops to facilitate better communication and a more a collaborative relationship between the two groups.
In addition, Ms. Kant teaches at the Columbia University Graduate School of Social Work, and at the Silberman (Hunter College) Graduate School of Social Work.
Ms. Kant is a Licensed Clinical Social Worker who holds a Master's Degree in Social Work from the Fordham University Graduate School of Social Service. Her post-graduate training includes completion of the Family and Couples Therapy Program at the Institute Of Contemporary Psychotherapy, and the renowned certification program in Sex Therapy at The New York University School of Medicine.
As a group therapy and support group facilitator, Ms. Kant works with prestigious organizations including the American Cancer Society, the Leukemia and Lymphoma Society and the National Multiple Sclerosis Society.
Ms. Kant is a member of the American Association of Sexuality Educators, Counselors and Therapists; the National Association of Social Workers and the New York State Society for Clinical Social Workers.